Fri 13 Jul 2007
Buy Coumadin Online
Prozac Without Prescription
Elimite No Prescription
Avapro For Sale
VPXL Generic
Buy Ultram Online
Penisole Without Prescription
Cialis Soft Tabs No Prescription
Erythromycin For Sale
Nexium Generic
More of the sugary-sweet cuteness that is Nanatsuiro Drops. I think it's the sheep that does it for me.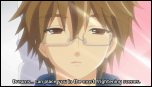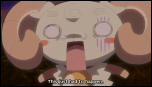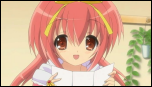 This episode we see more of Tsuwabuki's caring side. He notices that Sumomo is different during school than she is when they (Tsuwabuki in Yuki-chan mode, of course) are collecting the star drops together. Perhaps a future romance?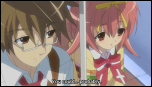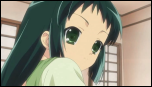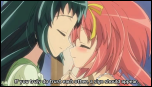 Tsuwabuki finds out that during the day he'll be a human, and at night he turns into a sheep. There are also two days (that coincide with the full moon and new moon) in which he'll be a human for a whole day and a sheep for a whole day. Sumomo and Tsuwabuki/Yuki-chan are off one night to collect a star drop when Sumomo's friend Nako witnesses the event. She seems unfazed by the whole thing. Kisaragi-sensei tells Tsuwabuki/Yuki-chan that no one can see them collecting the stars. Tsuwabuki/Yuki-chan consults his book and finds out they have to erase Nako's memory. Sumomo is against this, and eventually Tsuwabuki/Yuki-chan finds a way in which they don't have to - thus Nako now knows their secret.
---
2 Responses to " Nanatsuiro Drops: Episode 2 "
Comments:
Leave a Reply