Fri 13 Jul 2007
Buy Coumadin Online
Prozac Without Prescription
Elimite No Prescription
Avapro For Sale
VPXL Generic
Buy Ultram Online
Penisole Without Prescription
Cialis Soft Tabs No Prescription
Erythromycin For Sale
Nexium Generic
First episodic review for ANOTHER new summer series: Zombie-Loan. Zombies, bishounen, and a meganeko. What more could you ask for?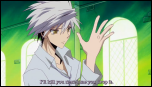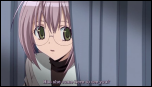 In the first episode, we're introduced to the three main characters: Michiru (the girl), Chika, and Shito (Chika-white hair, Shito-blue hair). Michiru is a high school student who is basically used by her so called "friends". She accidently bumps into Shito and Chika one day in the hallway. Shito and Chika seemed to be quite popular in school because they "survived" an incident that happened a while ago. Basically, she eventually finds out they're… zombies in a way because when she takes her glasses off she can see rings around people's necks that indentify when they are going to die. Confusing, I know.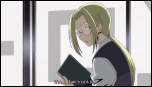 Though the first episode was quite confusing and jumped around a bit, I actually really liked it. I'm sure more will be explained further on in the series, so I'm not to worried about it.
---
2 Responses to " Zombie-Loan: Episode 1 "
Comments:
Leave a Reply