Wed 11 Jul 2007
Buy Coumadin Online
Prozac Without Prescription
Elimite No Prescription
Avapro For Sale
VPXL Generic
Buy Ultram Online
Penisole Without Prescription
Cialis Soft Tabs No Prescription
Erythromycin For Sale
Nexium Generic
The new season of Zero no Tsukaima has finally started. I know a lot of people have been waiting for this, and it's now here for the new summer season!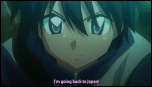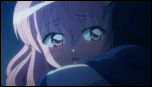 I sounded exciting during that introduction, didn't I? Well I might
have
been, but I was severely disappointed during this first episode. Basically all that happens is that we learn just how much of a perv Saito is, and how er… possessive Louise can be.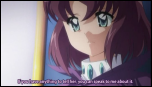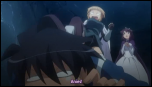 There were SOME important things that went on. One of the villians from the first season is killed, the Princess is now Queen - and happens to get kidnapped. Those two important pieces of information took up about… three minutes of the entire episode. Hopefully the next episode won't be such a disappointment.
---
One Response to " Zero no Tsukaima 2: Episode 1 "
Comments:
Leave a Reply