Mon 9 Jul 2007
Buy Coumadin Online
Prozac Without Prescription
Elimite No Prescription
Avapro For Sale
VPXL Generic
Buy Ultram Online
Penisole Without Prescription
Cialis Soft Tabs No Prescription
Erythromycin For Sale
Nexium Generic
Shining Tears x Wind is officially over. No more shounen-ai hilarity, or girls dressed in outfits they could easily fall out of. STxW is the product of what would happen if two video games mated.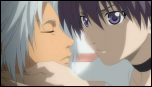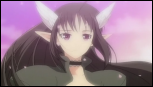 I gave STxW a 7/10. I really liked all the different characters they had (especially Zero and Elwyn) - but that also made for lack of backstory. I guess you couldn't really do much with just 13 episodes. As seeing as how it seemed to jump from one place to another, they obviously had a hard enough time fitting the story in those 13 episodes. I was a bit annoyed at the beginning when Souma was pretty much useless and obnoxious, but eventually he matured and then Kiriya turned into the useless and obnoxious character of the series.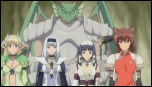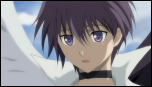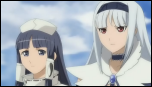 There were a couple random shounen-ai moments which made for a good laugh. Zero semi-bathing Souma was a good scene. The best shounen-ai moment, however, comes in episode 12. All you need to know is: Souma x Kiriya x Hot = a good chuckle.