Fri 22 Jun 2007
Buy Coumadin Online
Prozac Without Prescription
Elimite No Prescription
Avapro For Sale
VPXL Generic
Buy Ultram Online
Penisole Without Prescription
Cialis Soft Tabs No Prescription
Erythromycin For Sale
Nexium Generic
Since Pokemon Battle Revolution is related to the anime, you get a preview before it comes out on Monday! If you have a Wii, or can amazingly find one somewhere you might want to check this out if you're a fan of Pokemon.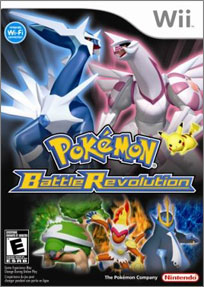 Battle Revolution is much like Stadium of Nintendo 64. There are eleven colliseums set in a Pokemon theme-park. Each of the colliseums have their own theme. Like Diamond and Pearl for Nintendo DS, it also has WiFi compatibility. You can upload all your Pokemon from Diamond and Pearl games. As you beat each of the separate colliseums you earn PokeCoupons which allow you to customize your character. The graphics are a definite step-up from previous Pokemon games.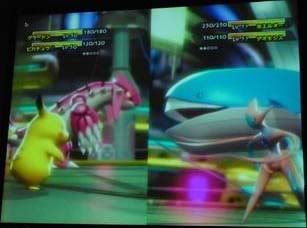 Even though I myself don't have a Wii, I'm quite excited about this release - being a fan of both the anime and the games. My phone greeting at work is: "Thank you for calling EB Games where you can pre-order Pokemon Battle Revolution. This is Heather, how may I help you?" If you're as excited about this as I am, pick up a copy or rent one!